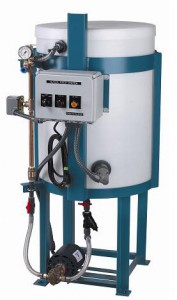 Syntec Corporation Mechanical Services Group provides the following services to Mechanical Contractors:
Chemical flushing of new piping systems to remove oil and grease
Potable Water Sterilization required for building occupancy permit
Chemical Feed Equipment for all types of water systems
Bulk delivery and installation of glycol for closed recirculated piping systems
Glycol Feed Systems for closed recirculating water systems
Syntec Corporation Mechanical Services Group is trained to perform the following cleaning services:
Boiler De-Scale Cleanings
Pre-Operational Boiler Cleanings
Cooling Tower Cleanings
Our cleaning specialists are highly trained in hazardous communication including the right-to-know program, use of personal protective equipment, lock-out/tag-out procedures, confined space entry, safe chemical handling procedures, chemical spill response and respiratory protection. At the conclusion of the cleaning work, we provide a written report using before and after photographs to validate our cleaning procedure and provide you with a written report.
Cooling Tower Cleaning Services
We've developed the latest detergent and dispersant technology as well as state-of-the-art cleaning techniques to make your tower perform. Our Pre-Fac cleaning chemistry technology is cutting edge and quite simply unsurpassed in the removal of a wide range of cooling tower deposits. Reduce your operating and maintenance costs by maintaining the critical link in your air conditioning or process cooling system in top condition with a regular cleaning program.
Protect your Investment, Your Personnel and your Bottom Line.