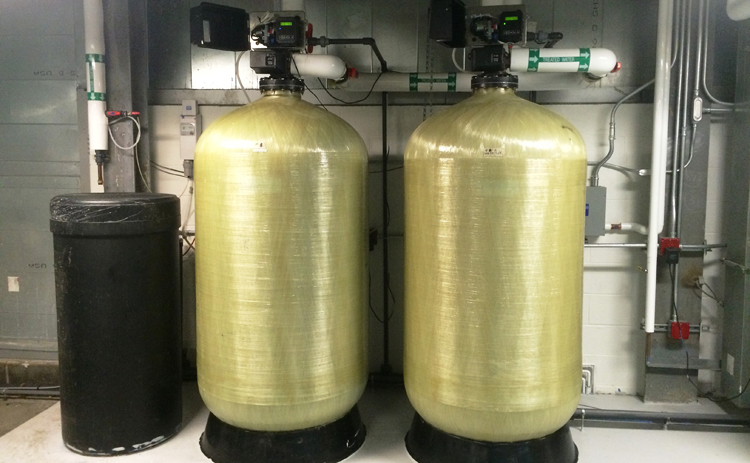 For any industry where pure water is needed – power, electronics, food etc. – our WaterMotiv® Equipment Division can provide complete design, build and install services on most treatment equipment including water softening, filtration, dealkalization, demineralization and reverse osmosis. In addition to custom units we also market a complete line of one-design catalog equipment with short lead times and economical pricing.
Top Quality Design and Construction
Using Polyethylene lined Fibreglass mineral tanks with corrosion resistant engineered plastic internals and brass and teflon top mounted multi-port valves these units are tough. Corrosion resistant and meant to last almost indefinitely, you will be pleased with the reliability of the Fleck Commercial Series valve mechanisms and the solid state NXT timer controls for softening and dealkalization. Only premium resin and proprietary multi-layer filtration media are used resulting in treatment equipment with unsurpassed performance and reliability.